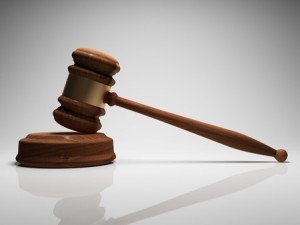 Wrongful Death Lawsuits for Fatal Dog Attacks
Under Massachusetts law, if a loved one was fatally wounded, or killed by a dog, you can sue the dog's owner in civil court, even if no criminal action is taken against the dog's owner. In addition to any medical expenses, in wrongful death cases you may also be entitled to damages for loss of consortium (companionship), loss of future income, funeral expenses, as well as for other types of damages.
We understand that no amount of money can bring back your loved one. But we believe that it is important to hold negligent dog owners responsible for their actions. After a violent ending to a life, families often face tremendously difficulty in adjusting to "everyday" life again; especially if they witnessed the attack. Compensation can help provide the necessary funds to seek counseling, treatment for post traumatic stress disorder, and to help you afford to take the time you need to focus on the difficult healing process.
Massachusetts Law Protects You Against Dangerous Dogs — And Family Pets Who Attack
Many breeds of dogs are considered to be dangerous, or more potentially dangerous than other breeds. Among the breeds that consistently make the "top ten most dangerous dog lists" are pit bulls and pit bull mixes, rottweilers, wolf hybrids, huskies and malamutes, Doberman pinschers, and German shepherds. But, even a family pet can be unpredictable and attack without warning, and, in Massachusetts it does not matter whether your are attacked by a collie or a pit bull because any dog is capable of inflicting harm on a person. Dogs who are chained often become more aggressive, and dogs who are not spayed or neutered can also act in unpredictable ways. Sick or injured dogs often become unexpectedly aggressive. For this reason, in Massachusetts, it does not matter if the dog has no prior history of aggressive or vicious behavior — if a dog attacks, the owner can almost always be held liable.
Massachusetts law offers protection victims of dog bites and attacks; especially when young children are the victims. Under Massachusetts law, a dog owner or keeper is strictly liable for dog attacks and bites unless the victim was trespassing, teasing, tormenting or abusing the dog, or was committing another tort (wrongdoing.) However, a child under the age of 7 is automatically presumed to have done nothing to cause the attack and cases are almost always decided in favor of children age 6 and under:
General Laws of Massachusetts, Chapter 140: Section 155. Liability for damage caused by dog; minors; presumption and burden of proof. Section 155. If any dog shall do any damage to either the body or property of any person, the owner or keeper, or if the owner or keeper be a minor, the parent or guardian of such minor, shall be liable for such damage, unless such damage shall have been occasioned to the body or property of a person who, at the time such damage was sustained, was committing a trespass or other tort, or was teasing, tormenting or abusing such dog. If a minor, on whose behalf an action under this section is brought, is under seven years of age at the time the damage was done, it shall be presumed that such minor was not committing a trespass or other tort, or teasing, tormenting or abusing such dog, and the burden of proof thereof shall be upon the defendant in such action.
Experienced and Aggressive Greater Boston Dog Attack Lawyers
Our knowledgeable and experienced Boston dog bite and dog attack lawyers are available to represent dog bite victims and families who lost a loved one in a fatal attack by a dog. We take cases throughout all of Southeast Massachusetts, including but not limited to Brockton, Taunton, Boston, Bridgewater, Duxbury, Whitman, Middleborough, Raynham, Mansfield, Avon, Canton, Stoughton, Weymouth, Hingham, Quincy, Plymouth, Marshfield, Attleboro, Braintree, Rockland, Hanover.
No matter where you are located, we are just a phone call away. Call our Greater Boston area fatal dog attack and wrongful death trial lawyers to schedule a free no-obligation case review and consultation at (508) 588-0422 and you will have taken your first step to find out how best to confront this important matter. You can also click here to use our Free Case Evaluation Form.