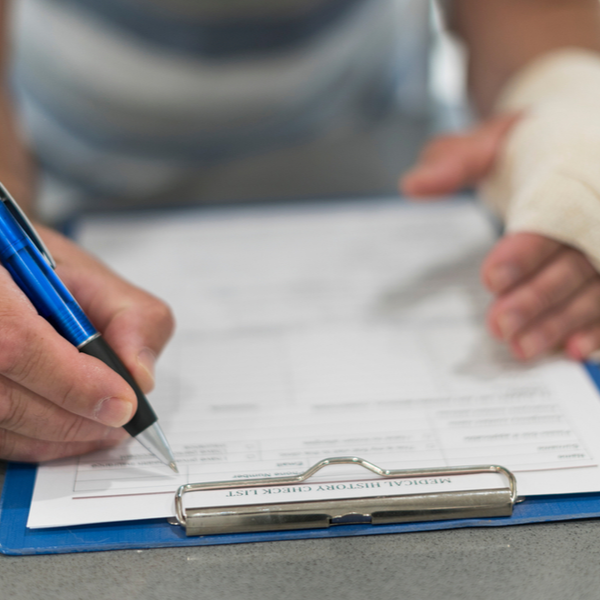 Every state has a time limit to file a personal injury claim. This deadline is called the statute of limitations. Filing a claim before the statute of limitations expires is critical if you're seeking compensation in Massachusetts. Fail to meet the deadline, and you could lose your right to compensation forever.
Understanding the statute of limitations for a claim is not always easy. There are exceptions, and you need to know what deadlines apply in your case. Get personalized advice from a Massachusetts personal injury lawyer at The Law Offices of Gerald J. Noonan today. Call or contact us for a free consultation.
What is the Massachusetts Statute of Limitations for Personal Injury? 
Generally, there is a three-year statute of limitations for personal injury claims in Massachusetts. That means that accident victims have three years from the date of the injury (or the date that the injury was discovered or should have been discovered) to file a negligence claim.
In certain cases, the statute of limitations may be tolled, or extended, for a period of time:
If the injured party is a minor child or mentally incapacitated at the time of injury, the clock starts ticking on the child's 18th birthday or when the incapacitated individual regains competency.
If the at-fault party "fraudulently conceals" liability and takes steps to prevent a victim from filing a claim, the period when the fraud is occurring does not count against the statute of limitations.
The statute of limitations may also be tolled if the at-fault party is a non-resident of Massachusetts.
If you're unsure of how the statute of limitations applies in your Massachusetts personal injury claim, you'd benefit from seeking advice from a qualified lawyer as soon as possible.
What If You Miss the Personal Injury Filing Deadline?  
It's essential to file your personal injury claim before the statute of limitations expires. Otherwise, the party you are suing will likely be able to have your claim tossed out. That would leave you with no options for compensation, even if your claim is valid.
Why You Should Contact an Attorney Now 
Three years may sound like a long time to file a personal injury claim. However, it's always best to contact a lawyer as soon as possible after an accident.
All personal injury claims require proof. You must be able to show that someone else is at fault for your injuries and accident-related losses. That means gathering strong evidence and presenting it effectively to the insurance company or court.
A knowledgeable lawyer can gather all of the necessary proof for you. But investigations take time, and not all evidence is kept indefinitely. The sooner you contact an attorney, the better chances you have of getting evidence before it is lost, altered, or destroyed.
How We Can Help
For more than 30 years, the attorneys at The Law Offices of Gerald J. Noonan have fought for the rights of injured people just like you. We'll listen to your story, outline your legal options, and demand maximum compensation for your losses.
You can count on our personal injury lawyers to stand up for you. Call or contact us now for a free consultation.