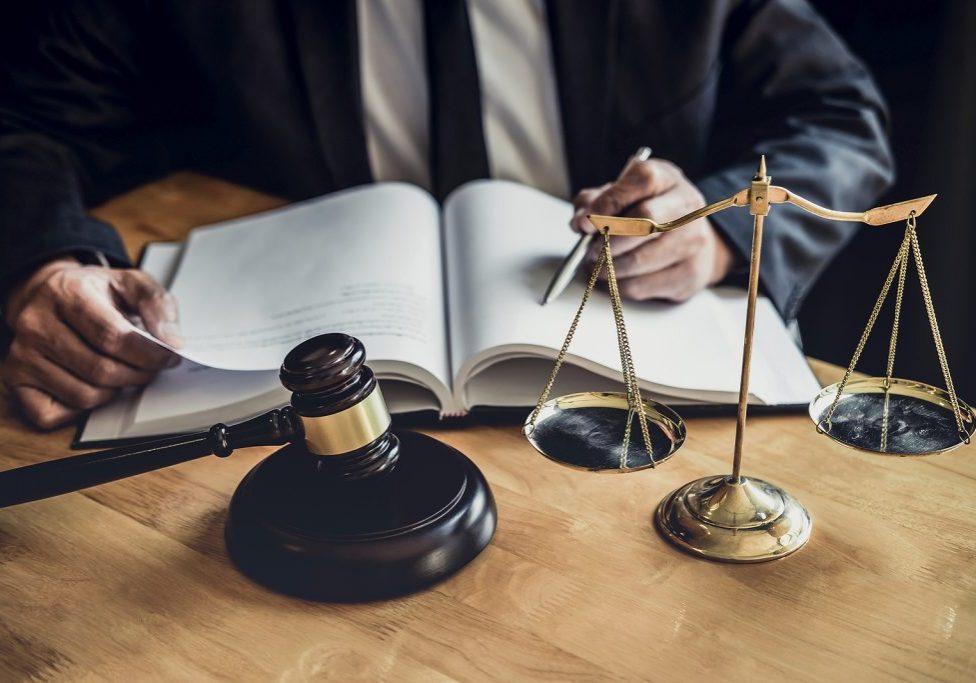 One of the most common questions our law firm receives is, "How much is my case worth?" Unfortunately, there is not a clear-cut answer to this question. This is because every case is different and may involve multiple variables that affect the personal injury claim's value, such as the type of damages you experience and the conduct of the negligent party.
The Law Offices of Gerald J. Noonan provides high-quality legal services to personal injury victims to help them recover financial compensation for the harm they have suffered due to the negligence of others. For over 30 years, our dedicated personal injury lawyers have relentlessly advocated for our clients and have recovered millions of dollars for them. Contact us for a free case review. We can answer questions you have about the process, such as "How much is my personal injury lawsuit worth?" or "How can I maximize the value of my claim?"
Compensatory Damages in Personal Injury Cases
To estimate the value of your claim, our personal injury lawyers will thoroughly investigate your case and determine how you have been harmed. These losses make up your "compensatory damages." Common types of compensatory damages in personal injury cases include:
Medical expenses

,

including ambulance charges, hospital stays, medical treatment, physical therapy, medication, assistive devices, and rehabilitation expenses
Lost income

,

including lost wages while you were seeking medical treatment or recovering and your lost or reduced earning capacity
Property damage

,

including the cost to replace or repair your vehicle and the cost of alternative transportation
Disfigurement

,

if the injury resulted in scarring, dismemberment, or other physical disfigurements
Pain and suffering

,

including the physical pain, emotional distress, and mental anguish you experienced because of the accident
Loss of consortium or parental society

,

if the injury negatively impacted your relationships with your spouse and/or children
As an injury victim, you should not be held responsible for these losses. The law provides an avenue for you to recover financial compensation to make up for the losses through filing a personal injury claim. The purpose of this type of claim is to adequately compensate you for the harm you have suffered.
Some of these damages are easier to quantify than others. For example, you can show your medical bills to prove the medical expenses. Other types of damages may require additional analysis to assess a fair value. For example, a vocational expert may have to be hired to explain how much income you will lose over your lifetime because of your injuries, based on your age, skills, training, education, experience, and industry.
Other types of damages are difficult to quantify, but you still have a right to be compensated for them. For example, insurance adjusters and juries can consider factors like these when determining pain and suffering damages:
The amount of your medical expenses
How long you were in pain
Severity of the pain
Whether your injuries were disfiguring
An experienced personal injury lawyer will gather evidence to establish the full extent of your damages and work to recover the maximum compensation available for them.
Punitive Damages
Punitive damages are not intended to compensate accident victims. Instead, they are meant to punish wrongdoers and prevent similar events from happening in the future. While punitive damages are rare in personal injury cases, juries may sometimes award them when the defendant's actions are particularly outrageous.
How Inaction Can Affect a Damages Award
While the moments immediately after an accident can be disorienting, the actions you take can have a significant impact on your claim. If you fail to act, you can irreparably harm your case.
We recommend that accident victims take the following actions to protect their legal rights and claim:
Reporting the accident creates a record that the accident occurred. This can be helpful later if the at-fault party tries to deny the accident happened or their role in it.
If you were involved in a motor vehicle accident, report the accident to police. A law enforcement officer can come to the scene of the accident and complete a preliminary investigation. The law enforcement officer will complete a report and provide details about the accident, such as:
When and where the accident occurred
The direction of travel of all of the vehicles involved in the accident
Relevant road and weather conditions
A preliminary assessment of fault
The names of the other parties involved
The names and contact information of any witnesses
If you were injured in a slip or fall or other type of personal injury accident, report your accident to the owner of the property where you were injured.
Request a copy of the accident report as soon as it is ready.
Document the Accident Scene 
Because law enforcement or other parties may quickly clean up an accident scene before you can hire a personal injury lawyer, it is helpful when accident victims can document it. If possible, try to take pictures of the accident scene, property damage, and your injuries. Write down what you remember about the accident while your memory is fresh. Ask any witnesses for their names and contact information.
In the weeks following the accident, write down any conversations you have with the other party or the insurance company, your doctors' appointments, the time you miss from work, and how you are feeling on a daily basis. Keep all of your original documentation and bills related to the accident.
Seeking prompt medical attention after an accident is one of the best ways to protect your right to accident injury compensation. Personal injury victims have a duty to "mitigate their damages." This means that you take steps after the accident to minimize the financial impact of the harm you suffered in the accident. If you delay in seeking medical treatment, the insurance company may claim that your injuries were worse than they would have been had you promptly sought medical treatment. The insurance company may then try to deny your claim altogether or significantly reduce its value.
Seeking medical attention can also help you connect the accident and your injuries. Your medical providers can track your injuries and create records you can use to substantiate your demand for compensation.
Contact a Brockton Personal Injury Lawyer
If you have been injured in a car accident, slip and fall, or other type of personal injury, do not hesitate to reach out to The Law Offices of Gerald J. Noonan. We have more than 30 years of experience helping accident victims throughout Massachusetts recover compensation after these types of accidents. Our personal injury lawyers have the skills and resources necessary to take on the toughest cases.
Our aggressive pre-trial negotiations have resulted in many favorable out-of-court settlements. When it is in our client's best interests to pursue their case in court, our persuasive courtroom arguments have garnered hundreds of wins in court for our clients. Our long track record of success is often enough to show the opposing side that we are serious about your case and will do what is necessary to fight for a just outcome.
Contact our family-owned law firm today to learn more about the potential value of your case and how we can help. We are available in person, over the phone, or through email or text.