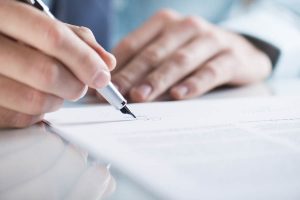 Were you injured at work and entitled to personal injury protection (PIP) insurance benefits?
The legislature has exempted injured persons entitled to worker's compensation benefits from the provisions of "no-fault" or personal injury protection benefits.
An insured under a motor vehicle liability policy entitled to recover workmen's compensation benefits in accordance with M.G.L. c. 152, as a result of injuries received while operating the vehicle within and during the course of his employment, is precluded from collecting personal injury protection benefits and, therefore, cannot reimbursement for lost wages up to seventy-five per cent of his average weekly wage as.
Our Lawyers Can Help.
There may be other ways to help you get all the compensation you deserve. Being injured at work doesn't mean you don't have the right to compensation, but it is in your best interest to hire an attorney who has the knowledge and experience to aggressively represent your case.
Attorney Gerald J. Noonan founded the Law Offices of Gerald J. Noonan after serving the Commonwealth of Massachusetts for many years as an Assistant District Attorney. A seasoned trial lawyer, Attorney Noonan represents plaintiffs in personal injury cases, wrongful death actions, and serious accidents. He will aggressively seek to obtain a fair settlement for you for your injuries, but when insurance companies won't settle, his law office has the experience and resources to take your case to trial.
For a free initial consultation, use our online contact form, or call us at (508) 588-0422.