Pedestrian Rights, Injuries, and Accidents
Brockton Pedestrian Accident Attorneys
Pedestrians walking on foot have a right to use sidewalks and crosswalks without fear that they will be hit by a negligently or carelessly operated motor vehicle. Although pedestrian accidents can occur in a parking lot, driveway or sidewalk the majority of these accidents occur when a pedestrian makes an attempt to cross the street.
Responsibilities Of Drivers And Cyclists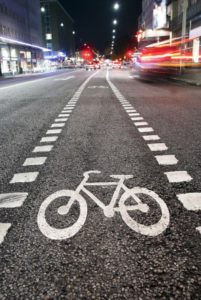 Massachusetts law generally favors pedestrians by giving them the right of way:
The operator of a car, truck, tractor-trailer, motorcycle, moped, segway, or even a bicycle usually has a duty to yield to a pedestrian.
Motor vehicles must yield the right of way to pedestrians when they are in the crosswalk attempting to cross the street, or have a traffic signal at an intersection in their favor.
Pedestrian Responsibilities
Pedestrians however do have their own set of rules to follow and may be responsible for the accident if they are found to have violated some of the few rules that favor a motor vehicles right of way. Because of the high rates of speed involved in highway travel pedestrians must yield the right of way to vehicles when attempting to cross a state highway on foot. Also, in heavily populated and trafficked cities, local ordinances may require pedestrians to cross the street at designated crosswalks. Failure to adhere to these ordinances may result in a jaywalking violation.
Pedestrian Accidents
Pedestrians involved in an accident with a motor vehicle of any kind almost always suffer severe injuries. Typical pedestrian accidents result in broken bones and fractures, head and brain injuries, paralysis and even death. Recovering from these injuries usually takes months on end, if not years, and requires extensive medical surgeries, diagnostic testing (MRI, Cat Scans) and post accident rehabilitation services like physical and occupation therapy.
Experienced And Compassionate Pedestrian Accident Attorneys
Free Consultation – No Obligation – No fee If No Recovery
You will need an experienced Massachusetts pedestrian accident trial lawyer to get you the compensation you deserve.  At the Law Offices of Gerald J. Noonan, we care about getting our clients the compensation they need to get the medical treatment they deserve both now and in the future.  Our Quincy personal injury attorneys will aggressively pursue your claim compiling a case that clearly establishes the liability of the party at fault.  We understand the stress and anxiety that you are feeling in this most challenging of times. When you hire our team of lawyers to handle your accident case  you can rest assured that your case is being advocated in your best interest to the fullest extent possible.
Contact our law offices today to schedule your free consultation and learn more about your rights and the value of your case.