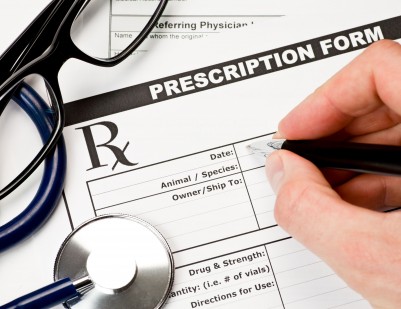 First Quarterly Report of 2017 on Opioid-Related Deaths in Massachusetts Released
The rate of heroin in opioid-related deaths continues to decline while fentanyl increases.
BOSTON — The Massachusetts Department of Public Health (DPH) today released its first quarterly opioid report of 2017, which showed an increase in opioid-related overdose deaths attributed to fentanyl and declines in the presence of heroin and prescription opioids in opioid-related deaths. There were also signs of progress in fighting the opioid epidemic as the increase in death rates appears to have slowed. Based on estimated numbers, in 2014 there was a 40 percent increase in the opioid-related overdose death rate from the prior year; in 2015 there was a 31 percent increase; and in 2016 there was a 16 percent increase.
"This enhanced level of data collection is a critical resource to help the administration, public safety officials and health care professionals understand the destructive impact of opioid-related overdoses in every corner of the Commonwealth," said Governor Charlie Baker. "We will continue to monitor trends and respond through targeted prevention, treatment and recovery services to break the negative momentum of this crisis."
Selected Findings and Observations from the Report
The rate of heroin or likely heroin present in opioid-related deaths continues to decline from a high of about 74 percent in the second quarter of 2014 to a low of about 33 percent in the fourth quarter of 2016 .
The rate of fentanyl present in opioid-related deaths reached 77.5 percent in the second quarter of 2016, from a low of 18 percent in the third quarter of 2014.
In the fourth quarter of 2016, prescription opioids were present in 9 percent of opioid-related overdose deaths where a toxicology result was available. In the first quarter of 2014, when DPH began tracking such data, prescription opioids were present in 26 percent of overdose deaths with a toxicology result.
In the first quarter of 2017 there were approximately 650,000 Schedule II opioid prescriptions reported to the Massachusetts Prescription Monitoring Program, a 23 percent decline from the first quarter of 2015 and a 13 percent decline from the first quarter of 2016.
Today's report is the first to include town-by-town death data for 2016 and to include town-by-town EMS incident data for opioid-related incidents.
In 2016 Emergency Medical Services (EMS) reported an opioid-related incident in 301 of the 351 communities in Massachusetts.
In 2016 EMS reported administering naloxone 1.4 times on average during each opioid-related incident.
The number of confirmed opioid-related deaths for 2016 is updated to 1,933.
The number of confirmed opioid-related deaths for 2015 is updated to 1,651.
"We continue to invest new resources to strengthen services and to underscore our commitment of an intensive focus on this crisis," said Health and Human Services Secretary Marylou Sudders. "Commencing in FY18, MassHealth will provide additional funding to expand long-term, residential treatment beds in Massachusetts as a result of our recently negotiated federal waiver."
In March of 2016, Governor Baker signed a first-in-the-nation law limiting first-time opioid prescriptions to 7 days. The Administration also revamped its prescription monitoring system, requiring prescribers to use the newly created Massachusetts Prescription Awareness Tool (MassPAT) and check the database before writing a prescription for a Schedule 2 or Schedule 3 narcotic. Since its implementation, MassPAT has been searched more than 4 million times to help doctors care for their patients who receive opioids.
"The data helps us examine how our interventions are working, where we need to strengthen our efforts and commit our resources,'' Public Health Commissioner Monica Bharel, MD, MPH. "Having fast access to quality data is crucial to improving our public health response efforts both at the local and state levels."
In partnership with the state's medical, dental, and nursing schools and community health centers, the Administration developed first-in-the-nation core competencies for safe prescribing and prevention of prescription drug misuse. More than 800 medical, dental, nursing and physician assistant students have undergone training. Earlier this month, Secretary Sudders, Commissioner Bharel and Department of Mental Health Commissioner Joan Mikula convened the Deans of the Commonwealth's nine schools of Social Work to begin work on core principles for prevention of drug misuse and safe prescribing by social workers.
Last month, the Baker-Polito administration announced nearly $12 million in new federal funding to expand outpatient opioid treatment and recovery support programs, and expand community-based overdose prevention programs. This week, as part of that funding, Requests for Responses are being issued for programming that pairs harm-reduction specialists with first responders to offer overdose prevention education and referrals to services. Another program targets pregnant and postpartum women and their families with education and recovery support.
To learn more about the opioid epidemic in Massachusetts, and how to get help for substance use disorders, visit www.mass.gov/stopaddiction or contact the Massachusetts Substance Abuse Helpline at 800-327-5050.
# # #