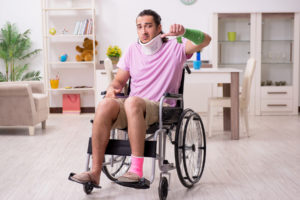 Recovering from a major injury leaves many accident victims facing significant financial hardships. Sky-high medical bills, coupled with reduced income and other losses, can make it difficult to make ends meet. If you were in an accident caused by someone else, filing a personal injury claim could help you recoup your losses and improve your financial position.
In Massachusetts, there are three main types of compensation available to personal injury victims. The legal term for this money is "damages."
Economic Damages
Economic damages compensate you for actual financial losses incurred as a result of your injuries. Calculating the value of the economic damages you are owed is relatively straightforward since you simply need to add up the dollar value of expenses, such as:
Past, current, and future medical expenses related to the treatment of your injury
Lost income, if you are forced to take time off from work while you recover
Lost future earning potential, if you are unable to return to your previous job
Incidental costs, such as at-home care and vehicle accessibility modifications
Property damage costs
Non-economic Damages
Non-economic damages provide compensation for losses that do not have an exact dollar figure. This money accounts for the intangible losses that often accompany a serious accident, such as:
Physical pain you endured as a result of your injuries
Mental anguish from the trauma of the incident and your injuries
Losses in your overall quality and enjoyment of life
Losses of companionship or consortium, if your spouse is deprived of the usual benefits of your relationship after the incident
Punitive Damages
Punitive damages are the rarest type of compensation awarded in personal injury claims. They are intended to punish at-fault parties in cases of extreme negligence or intentional malice. Courts award punitive damages to penalize wrongdoers and deter similar acts of recklessness in the future.
In Massachusetts, punitive damages are only available to injury victims under specific circumstances. When punitive damages are granted in most cases, there is no cap on the amount of money that may be awarded to victims. However, punitive damages in medical malpractice cases are legally capped at $500,000, unless the victim suffered catastrophic injuries.
How a Personal Injury Lawyer Can Help
If you're considering a personal injury claim in Massachusetts, contact the experienced trial lawyers at The Law Offices of Gerald J. Noonan. We can help you investigate your claim to determine who was at fault, estimate the value of your losses, and seek the compensation you deserve.
To learn more, contact us today for a free case review.