Whether you or a loved one has been the victim of a traumatic brain injury because of a car accident, medical malpractice, or another tragic event, your life is likely forever altered. Traumatic brain injuries range in severity, but no matter how seemingly minor your injury is, you have the right to hold the negligent party at fault for your injuries.
As is often the case with anything related to the brain, traumatic brain injuries are difficult to diagnose, time-consuming to litigate, and costly to prevail. That's why it's so important that you select a trusted personal injury lawyer to represent you or your loved one after an injury. Traumatic brain injury cases are complex and require the keen eye of an experienced attorney.
Examples of Traumatic Brain Injuries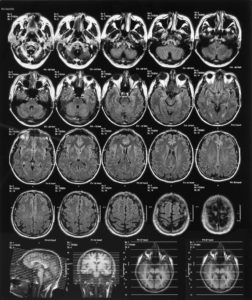 A traumatic brain injury is any impact to the body that causes brain injury. This usually results from the brain hitting the skull. Even minor forces can cause the brain to shift in dangerous ways. Over 150 people die each day in the United States from traumatic brain injury. While these injuries don't always result in death, they are all life-threatening.
Common traumatic brain injuries include:
Concussion
Brain contusion
Diffuse axonal injury
Shaken baby syndrome
Second impact syndrome
Many of these injuries have similar symptoms, including:
Headaches
Balance issues
Memory loss
Difficulty sleeping
Nausea
Dizziness
Seizures
Light sensitivity
Depression
Blurred vision
Personality changes
It's important to keep an eye on these symptoms. If you or a loved one has recently been involved in any type of accident, and you see any of these symptoms, seek immediate medical care. Traumatic brain injuries are often not diagnosed immediately following an accident or injury because it can take time for the symptoms to appear.
Causes of Traumatic Brain Injuries
Numerous factors can cause traumatic brain injuries. Half of all traumatic brain injuries are caused by falls, making this by far the most common cause of traumatic brain injuries. Other common causes of traumatic brain injuries include:
Construction accident
Sporting accident
Assault
While these are the most common causes, it's important to remain vigilant after you or a loved one has suffered any injury. Keep an eye out for symptoms of a traumatic brain injury, and take immediate action if you see any of the warning signs.
It's becoming more common to see children with traumatic brain injuries. From 2001 to 2009, more than two million children were treated for traumatic brain injuries as a result of sporting accidents. This is an alarming trend but also shows that you don't need to be in a violent accident to suffer a traumatic brain injury, which is why it's important to pay attention to all potential warning signs in your children.
FAQs About Brain Injuries
The brain controls nearly every function of the body, including those necessary for survival such as breathing, the five senses, the ability to walk and move, and language. As important as the brain is to the body, it has a very limited ability to heal itself after injury, meaning that permanent deficits can occur after an accident. These deficits vary widely, depending on the severity of the injury and the part of the brain that was injured. If you or your loved one has suffered a brain injury due to someone else's negligence, there may be compensation available to help you deal with the consequences. An experienced brain injury lawyer can provide the legal answers you need for your specific situation. Below are some frequently asked questions about brain injuries and links to state resources for those who have been injured.
What causes a traumatic brain injury?
As explained by Brainline, a traumatic injury is caused by either a sudden blow to the head, penetration of an object through the skull and into the brain tissue, or from the violent, back-and-forth whiplash motion frequently experienced in car accidents. The leading causes of traumatic brain injuries include falls, which account for around 35 percent of all brain injuries in the United States; motor vehicle accidents, which are the cause of slightly more than 17 percent of brain injuries; being struck by or against an object, which accounts for 16.5 percent of all brain injuries; assaults, which are responsible for 11 percent of brain injuries; and other causes, which account for 21 percent of the diagnosed traumatic brain injuries.
How common are traumatic brain injuries?
Traumatic brain injuries are fairly common. It is estimated that around 1.7 million Americans suffer a traumatic brain injury each year. Those at higher risk of sustaining this type of injury are adults aged 65 and older and children aged 4 years and younger. Males are 1.5 times more likely to suffer a brain injury than females. The risk of suffering a brain injury is also higher for military personnel due to the likelihood that they will be exposed to blasts and motor vehicle accidents during deployment.
How much does a brain injury cost?
The brain's ability to heal itself is limited, meaning that many deficits incurred through a traumatic brain injury will remain throughout the injured person's lifetime. The therapy, rehabilitation services, adaptive and accessibility services, and other necessary treatments used to provide the best quality of life possible for someone suffering from a brain injury can cost an extraordinary amount of money. Depending on the severity of the injury, it may cost up to $1.8 million to care for a person with a brain injury over their lifetime. The societal cost of brain injuries in the U.S. is more than $60 billion.
Are there brain injury resources in my state?
Yes. Every state in the nation has resources available for individuals with brain injuries and their families. However, knowing how to ask for those resources and who you should ask is often challenging. The Brain Injury Association of Massachusetts provides links to available resources in this state. Other sources of information include brain injury rehabilitation centers in your area—even if the center can't specifically help you with your issue, they might refer you to someone who can. A brain injury attorney may also have suggestions for services that may be available to you.
I suffered a brain injury in a car accident. Is there compensation available to me?
There likely is compensation available to you. Massachusetts is a no-fault state when it comes to car accidents and insurance coverage. What this means is that, regardless of fault, if you're injured in an accident, the personal injury protection policy that you were required to purchase before you registered your car is generally the first place to turn for coverage of injury expenses such as medical care and lost wages. If your accident was due to someone else's negligence and your expenses exceed $2,000—and a brain injury can quickly push expenses well over that amount—then you are permitted to file a personal injury lawsuit against the at-fault party to pursue additional compensation to cover your expenses.
What must I prove in court to obtain compensation in my brain injury case?
If you have filed a personal injury lawsuit against the at-fault party whose actions led to your injury, you must prove that this individual or entity is legally liable for your injury. Liability hinges on negligence and you must establish the at-fault party's negligence by showing that the at-fault party owed you a duty of care, that they breached this duty of care, and that the breach led to the accident. You must also demonstrate the expenses that you've incurred as a result of the accident, both economically and emotionally.
Can an attorney help me with my brain injury case?
Yes, particularly if the accident that resulted in your brain injury was caused by someone else's negligence. An attorney can:
Help you to understand the legal process and the options that are available to you.
Establish a value to your case based on the facts about how your injury occurred, the severity of your injury, the injury-related expenses you face now and will face in the future, and the impacts that the injury has had on your quality of life.
Negotiate a fair settlement with your insurance company or the insurance company of the at-fault party.
File paperwork related to your case.
Represent you in court, including at all pre-trial hearings, during litigation, and during the appeals process.
Assist you in collecting the award or settlement money owed to you.
Holding the Negligent Party Accountable
In many cases, it's not easy to determine who wronged you and caused your injuries. Because many symptoms of a traumatic brain injury don't show up for some time after your injury, it may prove difficult to determine who or what caused your pain and suffering.
To give you the best chance of a full recovery, you should work with an experienced and trusted Brockton, Massachusetts, personal injury lawyer. Your aggressive advocate will help you recover damages for:
Pain and suffering
Emotional distress
Lost wages
Loss of companionship
Medical bills
Rehabilitation expenses
Traumatic brain injuries are often life-altering. Following such an injury, you may require medical care and attention for the rest of your life. This type of care does not come cheap, and you may be out of work temporarily or even permanently. This leaves you wondering how you're going to pay all of your bills.
If you did not cause your injuries, you should not bear any responsibility for paying your medical bills. We'll work together with you to understand your life, the circumstances surrounding your accident, and how your life has changed since your injury. We will then let you focus on your recovery while we focus on the legal complexities.
We will investigate the cause of your injury, work with you to better understand your circumstances, and create an estimate of your future costs so that you don't end up having to pay out of pocket for your medical expenses. Our goal is to give you the peace of mind you deserve knowing that your medical bills will be covered. We do all of this at no up-front cost to you. Because we work on a contingency fee basis, we only get paid if you win.
We'll also deal with the involved insurance companies, as they can be tricky. The insurance company will likely offer you a quick settlement, hoping you'll take it because you need quick cash. It's not advisable to do so until the settlement offer has been reviewed by a personal injury attorney. Most likely, the initial settlement offer won't cover your future expenses and could leave you in a worse financial situation. This is tragic, and we don't want to see this happen to you.
Our experience gives us the knowledge necessary to deal with insurance companies and negotiate with them to get you compensation for the full cost of your injuries. While most cases settle out of court, if the insurance company is unwilling to settle for a reasonable amount, we are fully prepared to take your case to trial. Working with a seasoned personal injury lawyer can make all the difference.
Contact Our Brockton Brain Injury Lawyers Today
When you or a loved one has suffered a traumatic brain injury, you deserve to have the best chance of making a full recovery without worrying about how your medical expenses are paid. Using the services of a skilled personal injury lawyer with proven results can make the difference in your case.
Finding the right personal injury lawyer in Brockton, Massachusetts, takes time and research. Contact the Law Offices of Gerald J. Noonan online or by calling (508) 588-0422 today, so we can show you how we can help you make a complete recovery.
★★★★★
Review: 5/5
★ ★ ★ ★ ★
"Awesome attorney and office. Very helpful and informative. Would reccomend to anyone looking for an attorney for personal injury and other cases."
Review by: Faye H.