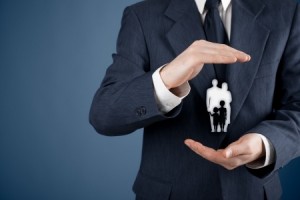 Massachusetts Car Insurance Claims Accident Attorneys
If you are finding it difficult dealing with the insurance companies, or your injuries are more serious than you originally believed then we invite you to contact our experienced Massachusetts car accident law firm. We will discuss the details of your case and explain all your legal options. We offer a free no-obligation consultation and don't charge for our services unless we are able to get compensation for your damages. We have offices conveniently located in Brockton, Quincy and Taunton.
If you are in a car accident, there are some things you are required by law to do, and other things that you can do to help support your case should you need to file an accident claim or a lawsuit. Here are smart steps to take if you have been in car accident to protect your rights to compensation.
Pull Over And Stop
Massachusetts law requires the operator of a vehicle that has come in contact with a motor vehicle, pedestrian, motorcycle, bicycle, or any personal or public property to pullover and stop.
Call Or Contact The Police
Contact the police (or state police if the accident occurs on a state highway) in the city or town where the accident occurred. Every city and town police department has a vehicle crash report available on their website. This report needs to be filled out and mailed to police department of the town where the accident occurred. A copy of this report should also be sent to your own insurance company. We stress that you hire an experienced Massachusetts car accident lawyer to fill out these forms as statements made on these motor vehicle crash reports can be held against you. You should call the police from the scene if the motor vehicle accident resulted in any vehicle damage or personal injury.
Always Accept And Seek Medical Treatment
Sometimes after a car accident you might feel as though you haven't suffered any real injuries. The extent of any injuries usually isn't fully realized until later that night or the next morning when the adrenaline wears off. These injuries not only get worse as time goes on but delays in medical treatment can have serious long term effects. That is why it is important to accept any medical treatment that is offered. If an ambulance arrives at the scene then you shouldn't refuse its transportation to the nearest hospital. In the event that an ambulance doesn't arrive at the scene then you should have someone take you to the hospital emergency room. Be sure to explain the full extent of your injuries and pain to the ER doctor. You should describe your pain and explain exactly where on your body it is coming from. You want to make sure your injuries are properly diagnosed so you receive the right course of medical treatment. You should also explain all your injuries in detail to the police that arrive at the scene.
Work With Police Investigators
Although you shouldn't admit to any liability on your behalf for the cause of the accident, you should do you best to cooperate with the police investigation. Direct all comments to the police and don't speak with any of the other vehicle operators involved in the accident. That doesn't mean you shouldn't listen to the statements made by the other drivers. You should be mindful to note any statements made on the part of any other driver involved in the accident. These notes could play an important role in a subsequent lawsuit. You have a legal right to a full and detailed police investigation. You may politely request that the investigating officer thoroughly document the scene of the accident and take detailed witness statements.
Take Some Notes Of Your Own
Make sure you have the names and contact information of any person present at the scene of the accident. Be sure the get the contact information of any eye witnesses. If your injuries prevent from gathering this information then delegate this task to any friend or loved one that arrives at the scene. Don't wait until days after the accident to record what happened. Take notes as soon as you can when the details surrounding the accident are still fresh in your mind. Be sure to note how the accident occurred. Make a note of the lighting conditions (day, night, dusk, absence of any street lights), weather conditions (cold, rainy, overcast, foggy, sunny), road surface conditions (normal, wet, slippery, icy, snowy, fallen wet leafs) road conditions (windy road, potholes, narrow lanes, faded dividing stripes) and the traffic conditions (light, rush hour, busy intersection). Your case will benefit greatly from these details.
Take Photographs
If your injuries allow or if a friend or relative arrives at the scene, have pictures taken of the accident scene. Almost every cell phone has a built in camera. Take pictures of the damage done to every vehicle involved. If possible take pictures that show the positioning of the cars after impact. Be sure to take photos of the road conditions and any other conditions that may have helped to cause the accident. You should also take photos of your injuries.
Contact Your Insurance Carrier
It is important that you contact your car insurance company. You are likely contractually obligated to inform your insurance company if you are involved in a car accident. Your insurance company may refuse to provide you coverage if they are not notified in a timely manner. If you are contacted by another driver's insurance carrier and asked to provide a statement over the phone, in person or in writing you should refuse. You should refuse to speak with an attorney representing a drive involved in your accident. Under no circumstances should you speak to anyone about the accident. All communication with the other parties and their attorneys or insurance providers should be made through your attorney.
Greater Boston Auto Accident Insurance Claims Lawyer
Call (508) 588-0422 For A Free Legal Consultation • Serving Southeast Massachusetts
Our knowledgeable and experienced Greater Boston Car Accident Lawyers at The Law Offices of Gerald J. Noonan are available to assist clients throughout all of Southeast Massachusetts, including but not limited to Brockton, Taunton, Bridgewater, Easton, Norton, Randolph, Holbrock, Abington, Hingham, Quincy, Plymouth, Marshfield, Attleboro, Braintree, Rockland, Hanover, Duxbury, Whitman, Hanson, Halifax Middleborough, Raynham, Mansfield, Avon, Canton, Stoughton and all smaller cities and rural areas in Southern Massachusetts. We also serve the counties of Plymouth, Norfolk, Bristol, Massachusetts.
Brockton Injury Office
555 Pleasant Street
Brockton, MA 02301
Phone: (508) 588-0422