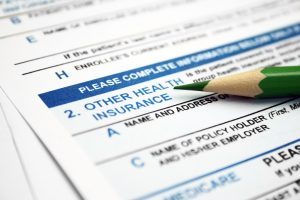 We Understand How Your Insurance Coverage Works
Understanding your rights and insurance coverage benefits is not always easy and oftentimes, insurance companies make pursuing your rights harder than it has to be. The information below explains how different types of medical insurance coverage benefits that accident victims in Massachusetts may be entitled to receive.

If you have been injured in an accident caused by someone else, contact our law office today to schedule your free initial consultation and case evaluation.
Coordination of Benefits: The Relationship Between PIP, MedPay, MassHealth, Medicaid, Medicare and ERISA Health Plans
| | |
| --- | --- |
| Insurance Coverage Type | Who Pays What |
| If you have PIP and No  Health insurance and No MED PAY | PIP pays the first $8,000 in medical expenses |
| If you have PIP and No Health insurance and Have MED PAY | PIP pays the first $8,000 in medical expenses and then Med Pay pays |
| If you have PIP and MEDICARE/MEDICAID (Mass Health) and No MED PAY | PIP pays the first $8,000 in medical expenses and then Medicare or Medicaid pays. |
| If you have PIP and MEDICARE/MEDICAID (Mass Health) and Have MED PAY | PIP pays the first $8,000 in medical expenses and then Med Pay pays and then Medicare/Medicaid pays after Med Pay is exhausted. |
| If you have PIP and are a member of a FULLY-FUNDED ERISA HEALTH PLAN and have No MED PAY | PIP pays the first $8,000 in medical expenses and then the ERISA Health Plan pays |
| If you have PIP and are a member of a FULLY-FUNDED ERISA HEALTH PLAN and Have MED PAY | PIP pays the first $8,000 in medical expenses and then Med Pay pays and then ERISA Health Plan pays after Med Pay is exhausted. (Note: the order between Med Pay and the ERISA plan depends on the exact language of the ERISA plan). |
| If you have PIP and are a member of a NON-FULLY-FUNDED ERISA HEALTH PLAN and have No MED PAY | PIP pays the first $2,000 in medical expenses and then ERISA Health Plan pays pursuant to the terms of its contract and then PIP will pay for any copays or deductibles. PIP will also pay for any treatment (Chiropractic Care, Acupuncture etc.) that the Health Plan does not cover. PIP will not pay for treatment covered under the plan if that treatment was rendered by an unauthorized, out-of-network practitioner |
| If you have PIP and are a member of a NON-FULLY-FUNDED ERISA HEALTH PLAN (Deferral Language) and Have MED PAY | PIP pays the first $2,000 in medical expenses then the expenses over $2,000 are submitted to health plan, which will deny payment due to the deferral language. Med Pay then pays. Once Med Pay is exhausted the health plan is billed again and then pays accordingly. PIP then pays for any treatment (Chiropractic Care, Acupuncture etc.) that the Health Plan does not cover. PIP will not pay for treatment covered under the plan if that treatment was rendered by an unauthorized, out-of-network practitioner. |
| If you have PIP and are a member of a NON-FULLY-FUNDED ERISA HEALTH PLAN (No Deferral Language) and Have MED PAY | PIP pays $2,000 in medical expenses and then either Med Pay pays or health insurance pays according to its contract, or both. Once Med Pay is exhausted, PIP then pays for any treatment (Chiropractic Care, Acupuncture etc.) that the Health Plan does not cover. PIP will not pay for treatment covered under the plan if that treatment was rendered by an unauthorized, out-of-network practitioner. |