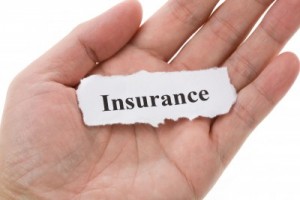 Brockton Personal Injury Protection Auto Accident Claims Attorneys
Personal Injury Protection benefits (P.I.P. benefits) provides lost wages to individuals that are employed or self employed at the time of the accident. If you have lost wages or earnings because your injuries have prevented you from working then P.I.P may pay you 75 % of your lost earnings based on your average weekly wage for the previous fifty-two weeks leading up to the date of the accident. PIP will only allow you to collect up to $8,000 in lost wages. The same rules apply to an automobile accident victim that is unemployed at the time of the accident. A claim for loss of earning power would be filed and the injured would receive 75% their average weekly wage for the previous fifty-two weeks leading up to the date of the accident.
If you need money to pay for your mortgage, rent, car payments or other essentials and you don't have the funds available because a car accident has prevented you from working then call our Massachusetts car accident and personal injury law firm today. We will take on your case and process all your Massachusetts PIP paperwork. We don't charge a fee to do this as it is a service we provide along with handling your Massachusetts car accident suit.
If you have been involved in car accident then call our Massachusetts automobile accident attorney today. We will process your PIP paper work and start getting you compensation for your lost wages immediately. Call our Massachusetts injury attorneys today to schedule a free no-obligation consultation.
Greater Boston PIP Car Accident Insurance Claims Lawyer
Call (508) 588-0422 For A Free Legal Consultation • Serving Southeast Massachusetts
Our knowledgeable and experienced Greater Boston Car Accident Lawyers at The Law Offices of Gerald J. Noonan are available to assist clients throughout all of Southeast Massachusetts, including but not limited to Brockton, Taunton, Bridgewater, Easton, Norton, Randolph, Holbrock, Abington, Hingham, Quincy, Plymouth, Marshfield, Attleboro, Braintree, Rockland, Hanover, Duxbury, Whitman, Hanson, Halifax Middleborough, Raynham, Mansfield, Avon, Canton, Stoughton and all smaller cities and rural areas in Southern Massachusetts. We also serve the counties of Plymouth, Norfolk, Bristol, Massachusetts.
Brockton Injury Office
555 Pleasant Street
Brockton, MA 02301
Phone: (508) 588-0422