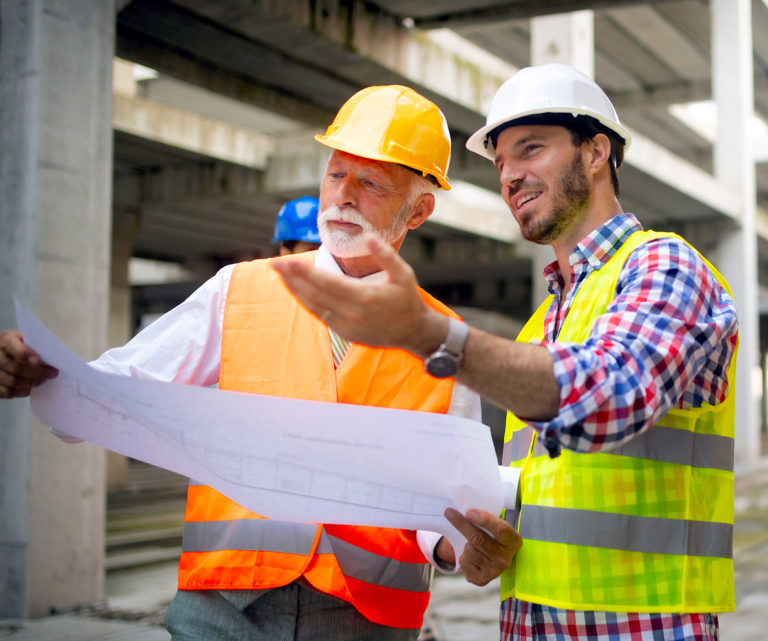 Construction accidents happen all the time. Many result in serious injuries and even death. More than 5.000 people died on the job in 2017. Some construction accidents are minor, but even minor construction accident injuries result in serious pain and suffering, in addition to time out of work.
This can leave you in a position where you aren't sure how you will pay your medical bills. You have enough to worry about with a potentially long and tough recovery process ahead of you. Let a skilled construction accident lawyer deal with the legal complexities of your claim so you can focus on your recovery.
Types of Construction Accidents
Over 20 percent of all workplace-related deaths were in the construction industry, which shows the danger construction workers face every day. Falling is the most common construction accident. Falls account for nearly one-third of all construction accidents in the United States.
While falls are the most common, there are other types of construction accidents that commonly cause injuries. These include:
Repetitive stress injuries
Gas leaks
Fires
Explosions
Crane or hoist accidents
Forklift accidents
Electrocutions
Machinery accidents
Exposure to dangerous chemicals
All of these accidents have the potential to cause life-altering injuries. When your life changes because of an accident, you may be out of work temporarily or even permanently. This can result in constant worry about how you will pay your bills. You shouldn't have to worry about bills and expenses; your only worry should be your recovery.
Generally, workers' comp insurance will cover workplace injuries, and you won't need to prove fault in those instances. But your workers' comp insurance may balk at paying you what you deserve, and a construction accident attorney can keep that from happening.
If third parties like a machine manufacturer caused your injury, in whole or in part, you'll need a construction accident lawyer to conduct an investigation and ensure you hold them responsible for your injury. When you work with an experienced personal injury lawyer, you gain access to years of experience handling complex personal injury litigation that can make that possible.
Common Construction Accident Injuries
Construction work is dangerous, but that doesn't mean it can't be safe. Many construction workers go home to their families every day after a long and hard day's work. But some construction workers fall victim to unsafe working conditions.
Oftentimes, these unsafe conditions are a result of the property owner's negligence, the construction company's inability to follow safety guidelines, issues with machinery, or any combination of these. That's what makes construction accident cases so complex and why a skilled and trusted personal injury lawyer should be your first call after you see a doctor.
Common construction accident injuries include:
Broken bones
Back injuries
Burns
Electrocution
Joint injuries
Eye injuries
Blindness
Spinal cord injuries
Concussions and other traumatic brain injuries
Paralysis
Death
The nature of construction work is such that it often results in serious injuries. When you suffer a construction accident injury, you are likely out of work temporarily, and potentially permanently. Understandably, you're going to worry about how to pay your medical bills. You shouldn't have to worry if you didn't cause your injury. Let us help you hold the negligent parties accountable for your pain and suffering.
Seeking Compensation for Your Injuries
Regardless of whether you feel injured, you should see a doctor as soon as possible after your construction accident. You need to know how severely you're injured and if you need to take any action to help your recovery. You may not know the severity of your injuries until long after your accident. After you've spoken with a doctor, it's important to speak with a trusted personal injury lawyer, so you don't get taken advantage of by insurance companies.
After your injury, the insurance company will try to get you to settle, hoping you'll take the initial offer because you need quick cash to pay your medical bills. What's more important is making sure that all of your bills are paid, both present and future. The lowball offer you get from the insurance company likely won't include any future expenses, so you could find yourself in a tough financial situation through no fault of your own.
Working with us gives you access to an aggressive personal injury team who fight to collect damages for:
Pain and suffering
Emotional distress
Past, present, and future medical bills
Rehabilitation costs
Lost wages
A construction accident lawyer can work closely with you to make sure all of your bills are paid. That includes negotiating with the insurance company to get you a fair settlement offer. While it's true that most personal injury cases settle out of court, stubborn insurance companies will sometimes offer settlements that fail to cover injured individuals' expenses. When that happens, look for an attorney who is fully prepared to take your case all the way to trial to make sure you get compensation for the full cost of your injuries.
Filing a Workers Compensation Claim
Your employer's workers' compensation insurance coverage may cover all of your injury expenses, but that's unlikely. Before you file a workers' compensation claim, you need to speak with a skilled personal injury attorney. Filing a workers compensation claim may prevent you from filing a personal injury claim later.
After your injury, you need to tell your employer what happened. Your employer will start the workers' compensation claim process, but that doesn't mean it will cover all of your medical expenses. To help you make absolutely certain you're getting the compensation you need to cover all of your bills, it's important to have a trusted and experienced personal injury lawyer at your side.
Suffering an injury from a work related injury, whether someone else's negligence caused it or not, is frustrating. You may face a life that is forever altered. You shouldn't have to worry about your bills and legal complexities.
Hiring a construction accident attorney can answer your questions, help you learn your rights and how to protect them, and recover the compensation you need to pay the bills that your accident caused.