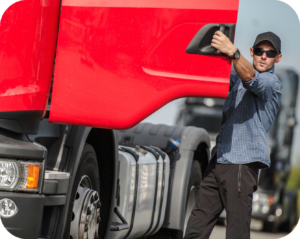 We never expect a person to get behind the wheel of a car and drive on the road without the proper training. However, this can and does happen. While this poses a serious hazard when an unqualified person is operating a car, there is even a greater risk when the person is operating a large truck. Unqualified truck drivers can wreak havoc on roadways and cause accidents that result in serious injury or death.
Issues That Create Unqualified Drivers
There are some common problems with Commercial Driver's Licenses (CDL) in Massachusetts and across the country. Like those of us who obtain a license to operate a motor vehicle, CDL operators must pass a written exam. A driver can cheat on the exam and receive a CDL without a basic understanding of the rules that they must follow, which is particularly alarming for all those who drive on Massachusetts roads.
Unlike an operator of a car, CDL operators must also show a valid medical certificate indicating that they are in good health and able to safely operate a truck. The last thing anyone wants is truck drivers to have issues with their heart, a seizure disorder, or a sleeping disorder that could result in them having a problem while operating a vehicle that can cause serious injuries to others who are sharing the road.
Trucking companies sometimes hire drivers that the company knows have issues that might prevent them from obtaining the proper license. Since a driver without the proper CDL may be willing to settle for lower wages than a properly trained driver, the company may think the risk is worth the reward of hiring at cheaper prices. These companies are taking a risk and putting others on the roadway at risk.
Trucking Companies Hiring Practices
Trucking companies have a responsibility to other drivers on the road to ensure that they are hiring qualified truck drivers. However, some companies fail to do proper background checks that would indicate that some drivers have a criminal or driving record that would result in the driver being disqualified from driving.
Any company that hires a driver should be conducting a thorough review using a comprehensive background check to ensure the driver's CDL is still in good standing and that he or she does not have any driving issues that may put others on the road at risk.
Trucking companies that hire drivers are also responsible for making sure truck drivers know the rules under which they must operate. This includes making sure loads are secure, understanding the limits of driving time, and understanding the limitations on the class of license they hold.
Massachusetts Laws Pertaining to Truck Drivers
CDL operators in MA are issued specific licenses depending on factors that dictate what type of vehicle an operator is legally allowed to drive on Massachusetts roadways. These classifications are taken seriously, and violations are vigorously pursued under Massachusetts statutes that pertain to truck drivers. All CDL license holders in Massachusetts are also required to self-certify based on whether they plan to drive only within the state or whether their license allows them to travel between states.
All CDL operators must comply with state regulations, but they must also follow the regulations that are put forth by the Federal Motor Carrier Safety Administration (FMCSA). Drivers who violate any of these provisions risk the loss of their CDL as well as civil penalties. None of this is any consolation to someone who is injured as a result of an unqualified truck driver being on the road.
Roadway Accidents Involving Trucks
While the most recent statistics available for Massachusetts are from 2017, there is no reason to believe that there has been any serious decrease in the number of accidents involving truck drivers. Trucks were responsible for nearly 30 fatalities in Massachusetts and nearly 4,300 across the United States.
There is little an operator of a car can do to protect themselves from serious injury if they are involved in an accident involving an 18-wheeler. With more than 3,000,000 trucks on the roads in the United States during 2016, the chances of an accident occurring with another type of motor vehicle are high.
Seek Guidance From a Personal Injury Lawyer
Victims of any accident suffer losses that can be monetary or non-monetary. Victims of an accident involving a truck often find that they are facing serious injury that can be life-changing. Head and neck injuries, crushed bones, and traumatic brain injuries can result in physical pain that can last a lifetime. Victims should hold those responsible for their injuries accountable financially.
None of us ever plan for a catastrophic injury involving a truck. Long-term hospital stays, surgical procedures, rehabilitation, and costly tests and pain medications can quickly drain a victim's savings while they are recovering. This is why victims should contact a truck accident lawyer who can help them recover financially after an accident involving a truck.
While fatalities are less common than serious injury in truck accidents, they do comprise slightly under 10 percent of accidents on United States roadways. Families who have lost loved ones in a truck accident suffer the loss of a loved one and may also suffer financially by paying for unexpected medical bills, funeral expenses, and burial expenses. These unexpected expenses, coupled with the loss of income when the decedent was a financial contributor to the household, often lead to financial ruin. This is when families should seek the guidance of a truck accident attorney who has experience dealing with wrongful death lawsuits.
Accident victims in Southeast Massachusetts should contact an experienced personal injury lawyer to determine what rights they have under the law. Insurance companies may offer you an initial settlement that is far less than what you may be otherwise entitled to simply because they wish to close the claim as quickly as possible. Schedule a free consultation with a truck accident lawyer who can explain your options and help you recover financially after an accident caused by an unqualified truck driver before you make any decision about accepting a settlement that you have been offered.