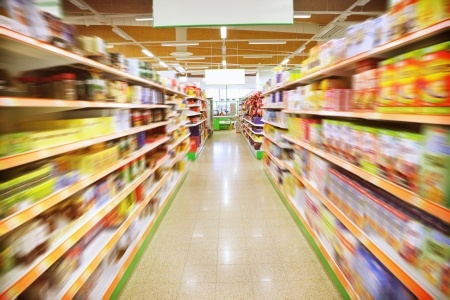 Taunton Personal Injury Accident Attorneys With Experience You Can Count On
About Slip and Fall Accidents Caused By Foreign Substances
When you enter a commercial business establishment like a supermarket, convenient store, restaurant or department store you shouldn't have to keep your head down and eyes out for spills or slippery floors wet with cleaning detergents. Property and business owners have a duty to provide a safe environment for every customer and guest invited onto the property. Business owners must take steps to insure the property is maintained in a safe condition and must adequately warn guests of any unsafe or hazardous conditions on the premises.
Slip and fall accident injuries occur when a business doesn't warn guests of dangerous conditions or fails to cleanup spills, mop up water and ice tracked in from the parking lot, or properly clean or wax the floors.
When is a business owner liable for slip and fall injuries?
As a practical matter, in order for the business or property owner to be held accountable for slip and fall injuries, the fall victim has to show some of the following:
The business or property owner created the unsafe or hazardous condition. A property owner can create an unsafe wet and slippery condition by:

Leaving excess amounts of cleaning deterrent or wax polish on the floor after cleaning it;
Setting up a vegetable or fruit cooling display where ice cubes are easily knocked from the display and onto the floor;
Failing to unclog gutters or water drains resulting in the polling of water and creation puddles

The business or property owner knew about the unsafe or hazardous condition and didn't fix it or warn guests by either posting signs or blocking of the area off.
The business or property owner should have known about the unsafe or hazardous condition because a "reasonable" person would have noticed the problem and taken steps to prevent the slip and fall injury. A business or property owner should know an unsafe or hazardous condition exists when:

It is reoccurring (i.e. a drainpipe gets clogged after every snowstorm causing water to collect, puddle and then freeze)
It is easily encounter or notice by employees (i.e. spilt soda bottle in aisle outside employee break room, in front of the main entrance or in view of store security cameras)
The unsafe condition existed for such a long time any reasonable person would have discovered it (the classic example is the banana peel that had been on the ground so long that it already turned brown)
Our law firm has been successfully battling insurance companies for years. Insurance companies know it is our job to make sure property holders are held accountable for their negligence and they take us seriously.
Brockton MA Property Owner Negligence Accident Claim Attorney
Helping the Injured in Greater Boston Area and all of Southeast Massachusetts – Free Consultation – No Fee If No Recovery
Our knowledgeable and experienced slip and fall accident attorneys are available to assist clients throughout all of Southeast Massachusetts in premises liability accident claims due to property owner negligence.
No matter where you are located, we are just a phone call away. Call the Boston Injury Attorney now to schedule a free no-obligation case review and consultation at (508) 588-0422 and you will have taken your first step to find out how best to confront this important matter. You can also click here to use our Free Case Evaluation Form.
Types of Injuries Caused By Slip And Fall Accidents
Our personal injury lawyers assist slip and fall accident victims throughout all of Massachusetts including but not limited to Plymouth County, Brockton, Plymouth, Bridgewater, Marshfield, Hingham, Duxbury, Wareham, Abington, Rockland, Whitman, Hanson, Holbrook, Middleborough; Norfolk County including Quincy, Stoughton, Dedham, Weymouth, Braintree, Avon, Holbrook, Randolph, Canton, Sharon, Brookline, Franklin; Bristol County including New Bedford, Fall River, Taunton, Attleboro, Mansfield, Easton, Raynham, Lakeville, Norton; Cape Cod, Hyannis, Falmouth, Barnstable and the Greater Boston area including Cambridge, Somerville, Medford, Everett, Lawrence, Lynn, Revere, Dorchester, Roxbury.