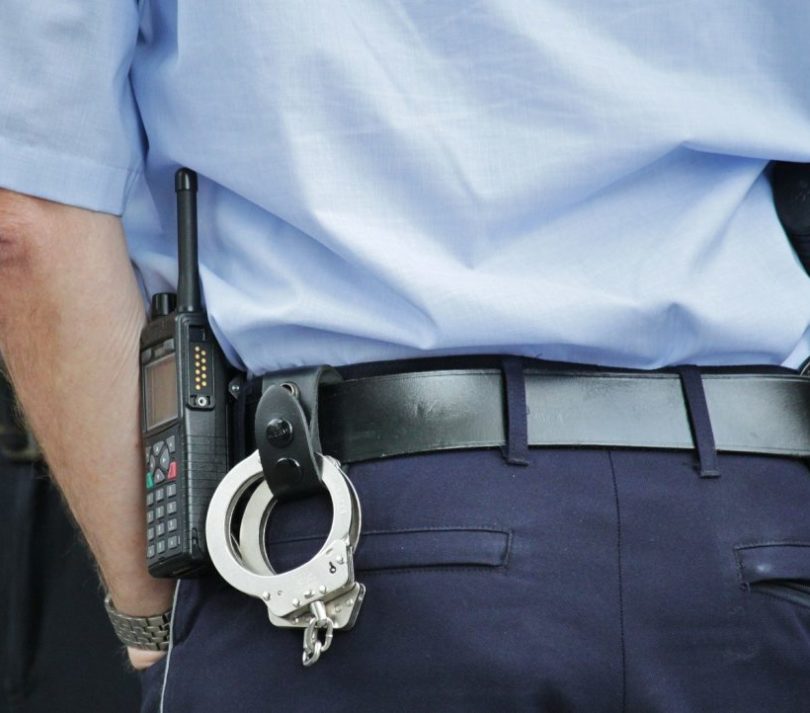 If law enforcement suspects you have committed a crime, an investigation might take place before charges are filed. It's important to note that being investigated is not the same thing as being formally charged with a crime. Furthermore, law enforcement officials have no legal obligation to let you know ahead of time when they plan to file charges against you.
This might leave you stressed, wondering if you are being investigated and whether you will face charges at some point. The Massachusetts criminal defense attorneys at The Law Offices of Gerald J. Noonan can help you determine whether you may be a target and what you can do to protect yourself. Contact us today to learn more in a free consultation.
You Might Receive a Summons to Appear at an Arraignment or Clerk Magistrate's Hearing
In some cases, you may receive a letter in the mail notifying you that you have been summoned to an arraignment or clerk magistrate's hearing.
An arraignment is typically the first hearing you will attend after criminal charges have been filed. During an arraignment, you will learn of the charges against you, and the court will ask you to enter a plea to the charges. The court may also decide whether you may be released on bail at the arraignment.
A clerk magistrate's hearing, on the other hand, occurs before you have been formally charged. These hearings, also known as "show-cause" hearings, typically take place when law enforcement officers do not directly witness criminal activity. When this occurs, the police may file a complaint with the Clerk of the District Court, and a magistrate will review evidence to determine whether criminal charges can be filed.
It is crucial to speak with a knowledgeable criminal defense lawyer as soon as you receive a letter about a hearing.
You Could Request a Warrant Check and Ask for a Copy of the Police Report
If you suspect you may have been charged even though you haven't been arrested or received any summons, you can always contact your local police department for information. By asking the department to conduct a warrant check, you can uncover any criminal charges that have been filed against you.
It's important to note that the police are not required to inform you of any ongoing investigations against you. However, if charges have officially been filed, you have the right to request a copy of the police report from the District Attorney's Office so you understand what you have been accused of.
The police report should contain information about who else is involved in the case and a description of the incident, though some details may be blacked out to protect witnesses or victims.
Remember, it is best to have an attorney handle any communication with law enforcement on your behalf.
A Police Officer or Detective Could Just Show Up
Of course, the easiest way to tell that criminal charges have been filed against you is if police officers or detectives appear to arrest you in person. If you are formally arrested, you may be placed in handcuffs, taken to your local police station, and questioned. In some cases, the police may jail you to keep you in their custody while you await trial.
In most cases, police officers are required to present a warrant for your arrest if they attempt to detain you. However, this may not happen until after they have moved you to the station for questioning or booking. You may be asked to make a statement before you are detained, but it's generally a bad idea to provide statements before you have the chance to speak with your defense lawyer.
When you are under arrest, you have the right to be represented by a criminal defense attorney, either one of your choosing or one assigned to you. After your arrest, a judge may decide to release you on bail while the police continue their investigation.
When You Might Need a Criminal Defense Lawyer
It may be in your best interest to hire a criminal defense lawyer if:
You have been arrested. When you are arrested and taken to a police station, you will know for certain that you are facing criminal charges. An attorney can explain the charges that have been filed against you and help you understand what to expect. Your lawyer can also help you avoid self-incriminating statements if you are questioned by the police.
You have received a summons. If you are summoned to appear at an arraignment or clerk magistrate's hearing, it's a good idea to speak with an attorney right away. Your lawyer can attend the hearing with you, explain what's happening at each step of the way, and help you decide the best way to plead.
You suspect that you are under investigation. Even if you have not been arrested or summoned, it may be wise to consult with a criminal defense lawyer if you have reason to believe you are a suspect in a criminal investigation. With a lawyer on your side from the start, you can learn more about what to expect if you are charged and what you can do to avoid making the situation worse.
Contact a Massachusetts Criminal Defense Attorney Today
At The Law Offices of Gerald J. Noonan, our lawyers have more than 30 years of experience helping Massachusetts clients who are facing criminal charges. We represent people from all backgrounds who have been charged with misdemeanors, felonies, and even federal crimes.
Attorney Gerald J. Noonan has successfully handled more than 340 criminal trials. With real trial experience as both a defense attorney and a prosecutor, he understands the tactics used by police officers and district attorneys to discredit suspects and pursue criminal convictions.
No matter how difficult or complicated your criminal case may be, The Law Offices of Gerald J. Noonan is here to help. To learn more about how we can protect your rights, contact us today to get started with your free, confidential case review.